We spent a week in New Hampshire and it was a ton of fun! The weather was messy for a few days so that limited the stuff we were able to do but we made the best of it. You could definitely spend a couple weeks here just spending time in the wild and experiencing the awesome outdoors.
Covered Bridges
New Hampshire is known for its covered bridges and it has a lot of them. We only had time to hunt down a few of them but it was a ton of fun. It was interesting to see the different styles and to see how time has effected some of them.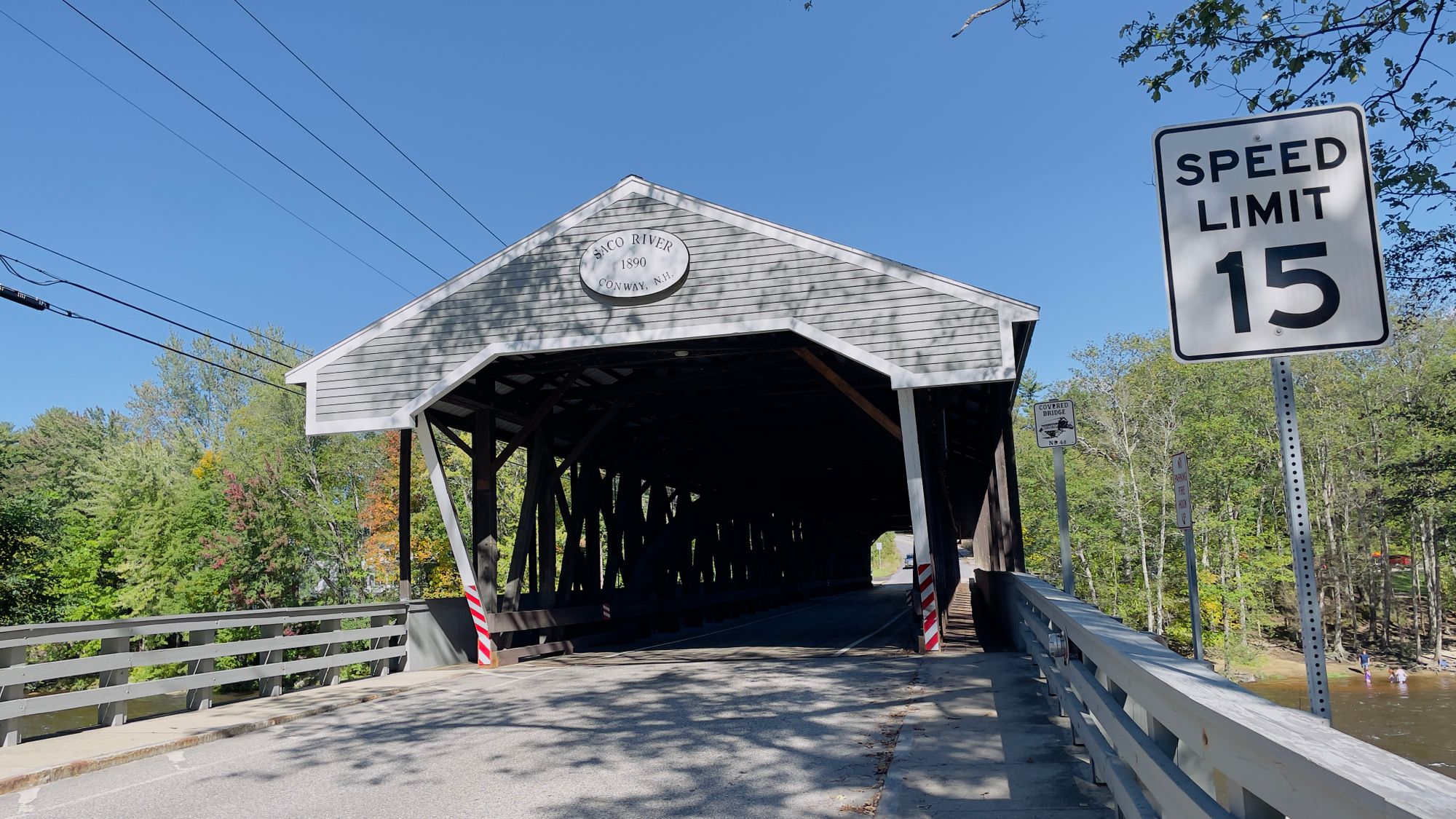 Cathedral Ledge
This place is just outside Conway and we actually just stumbled on it without realizing what it was. Sometimes when you take a drive up a road it ends up at the top of a mountain with incredible views. There were climbers coming and going and we saw some folks finishing up a climb. It's not for the faint of heart.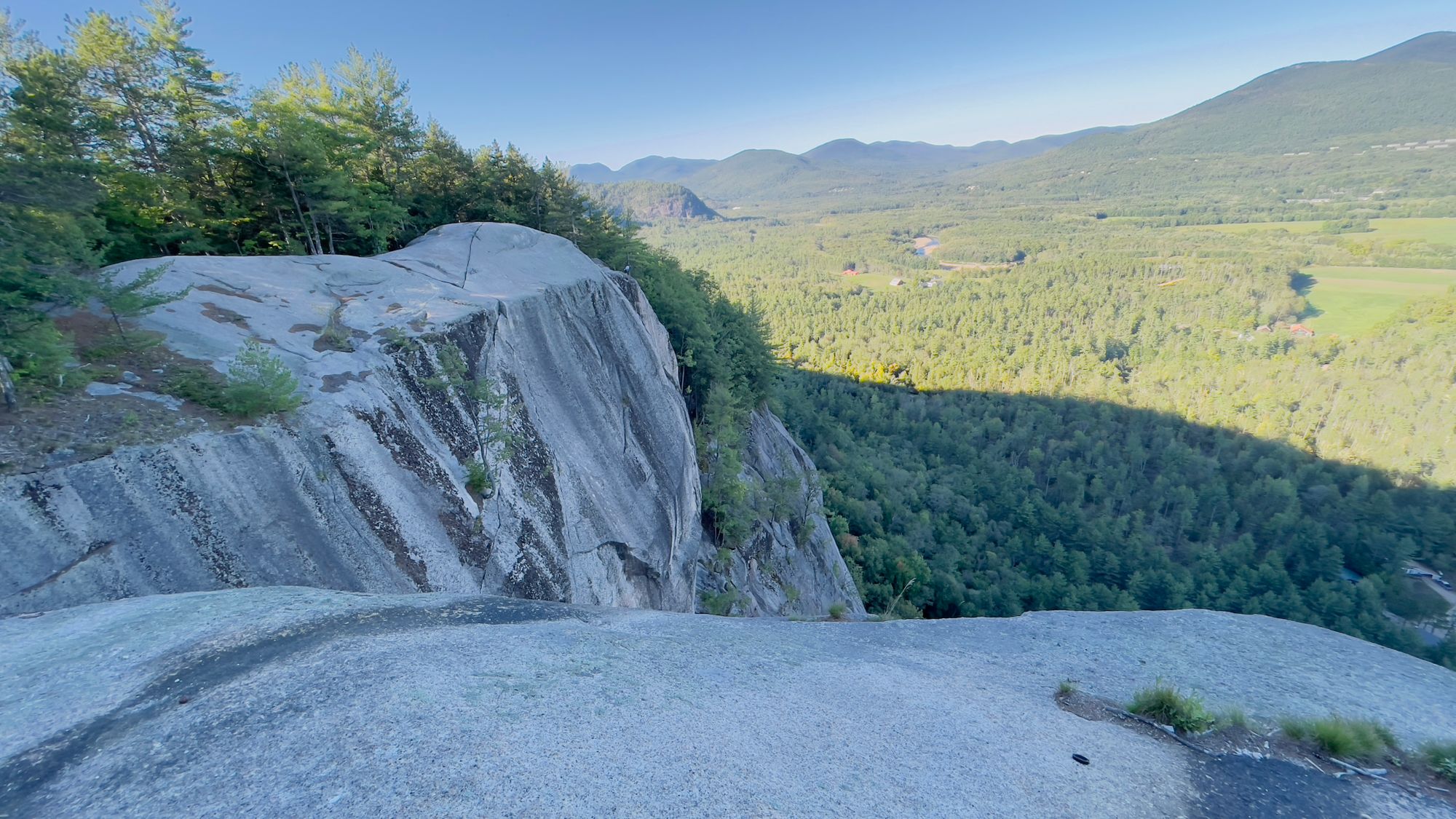 Kancamagus Highway
This is a spectacular drive! It'll take about an hour to drive from one end to the other but the opportunity to check out the scenery or stop for a short hike is unbelievable. The fall colors changed from day to day and seemed to change with the weather. The bright red trees are my favorite.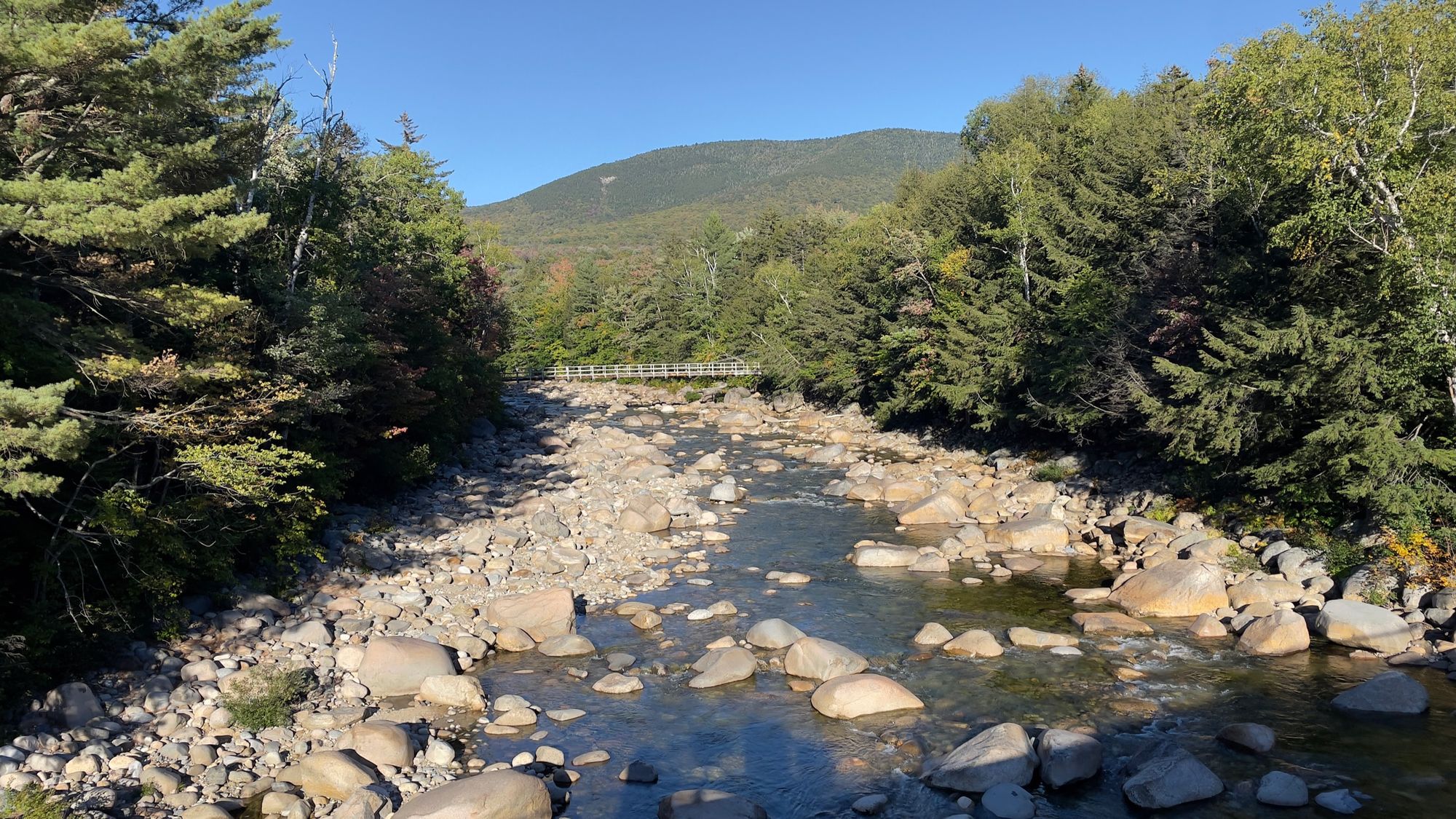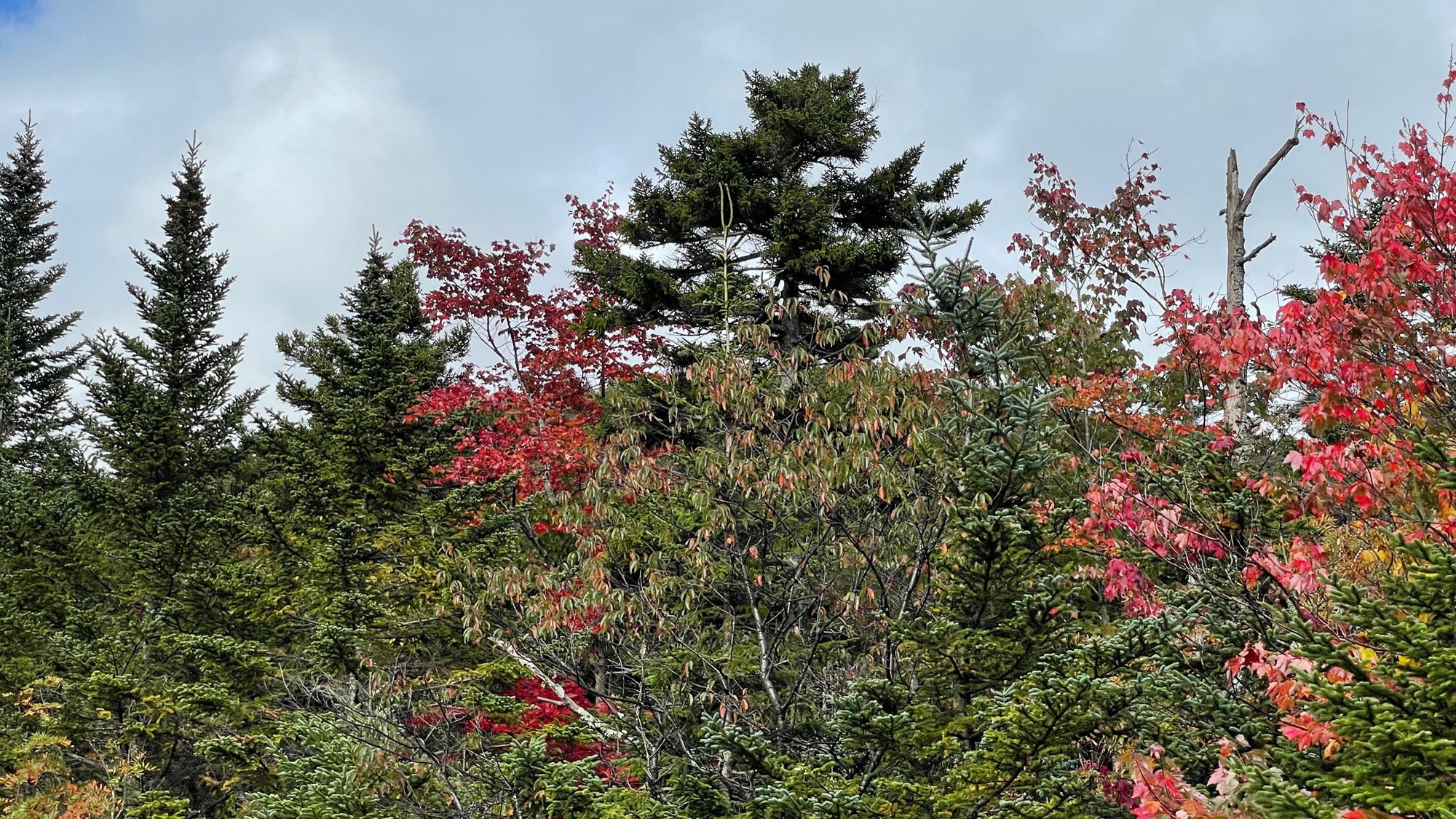 Diana's Baths
Near the Cathedral Ledge is Diana's Baths. You can follow this river for a couple miles but the first 100-200 yards are really awesome. It was getting dark but we had just enough time to experience the sun shining through the fall colors, and it was really cool.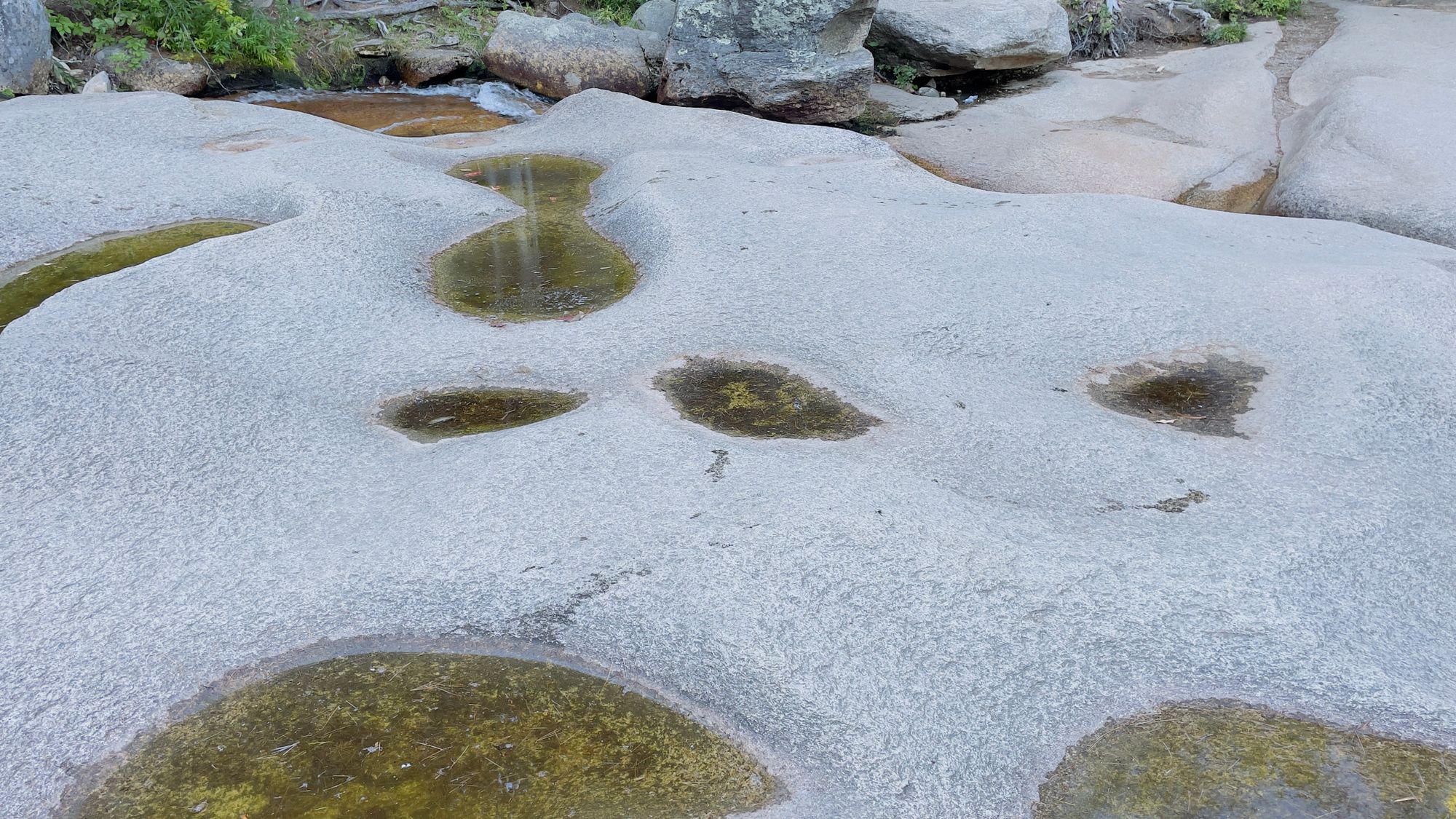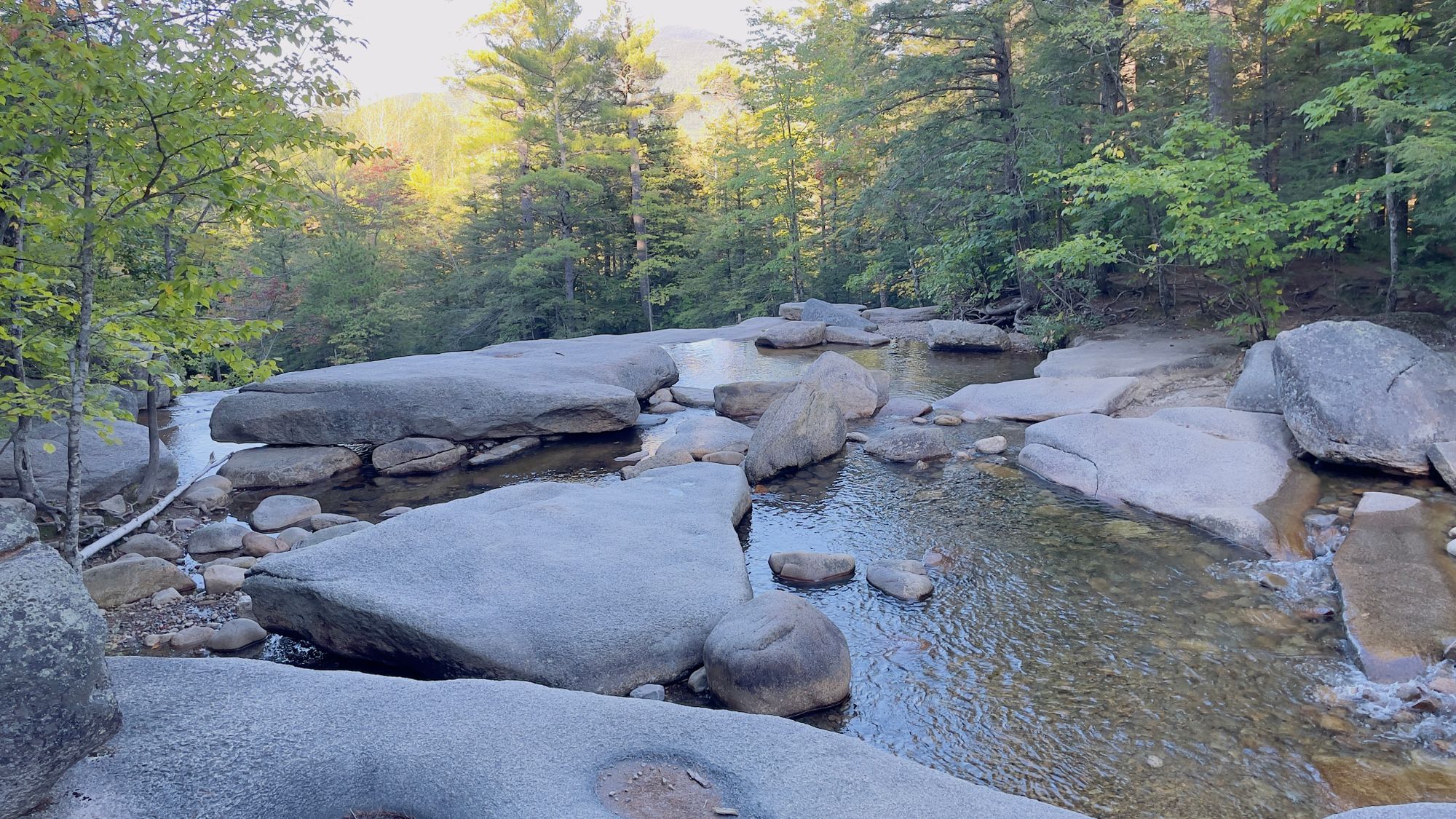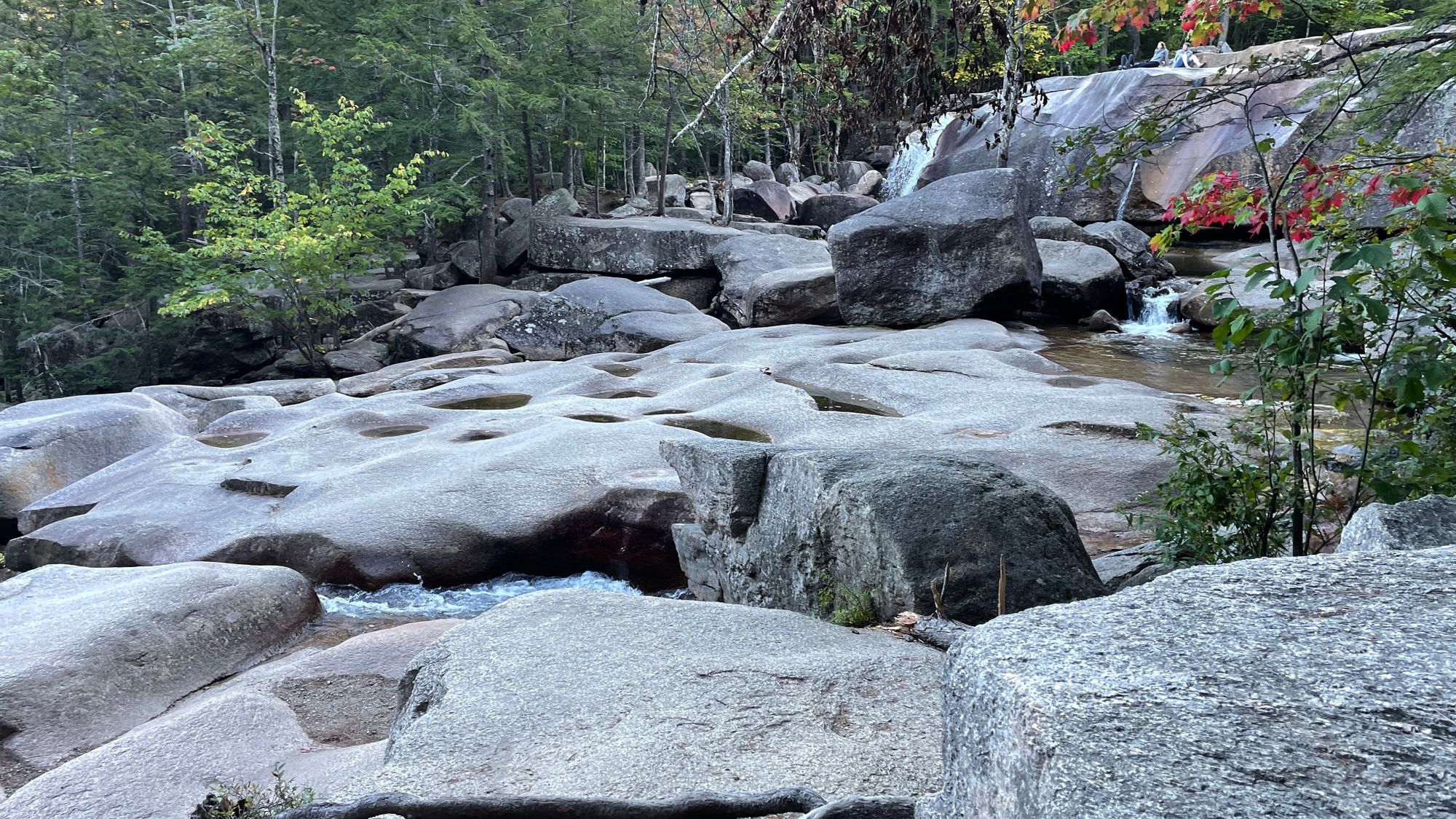 Forest Discovery Trail
On the Kancamagus Highway is a trail right off of the road that is easily accessible and full of color. It was a great short little hike and a time to get out and stretch our legs. There were information post throughout the walk that talked about the different animals, habitats and how some of the early settlers used the area.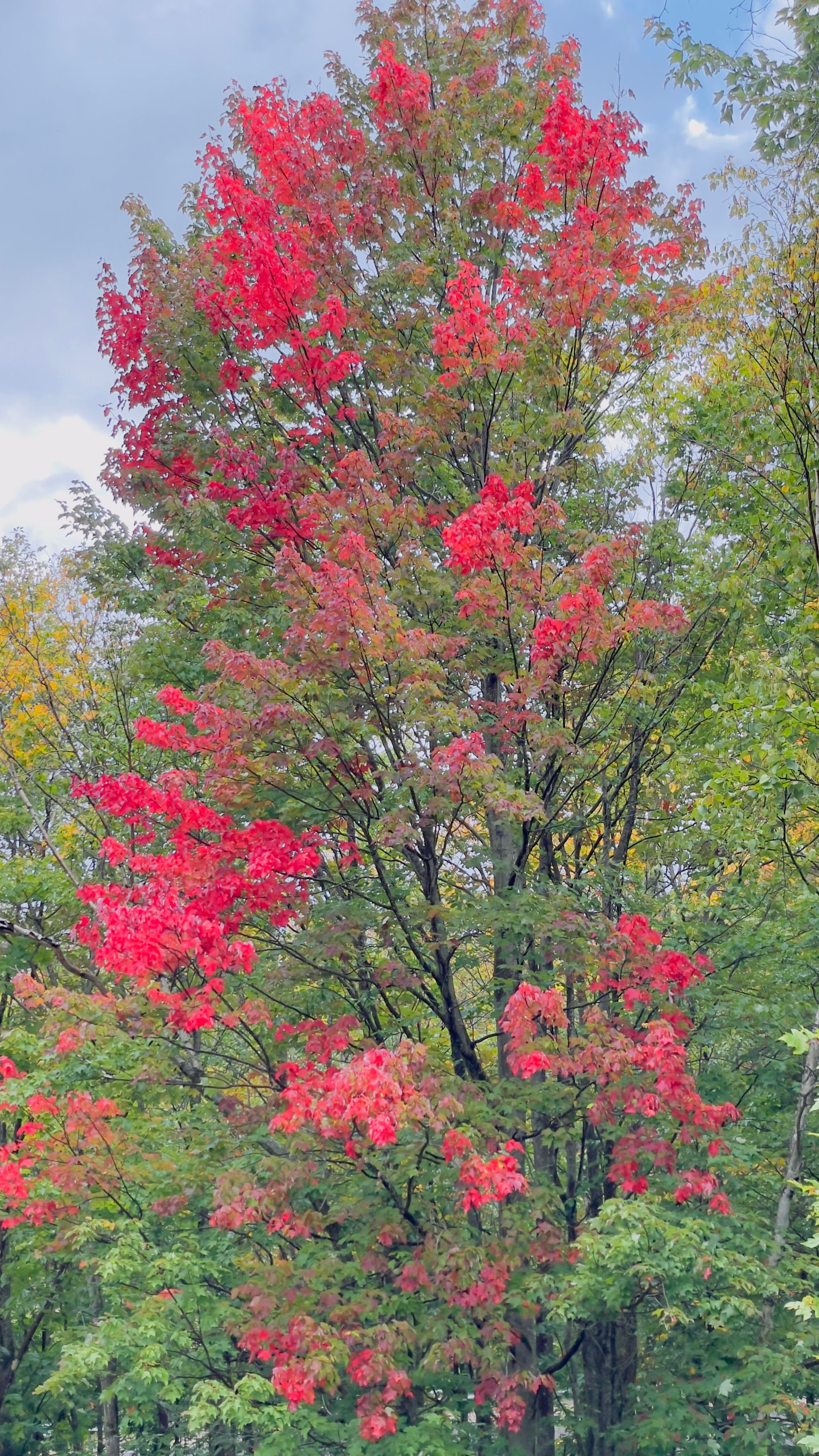 Flume Cascade
On the hunt for covered bridges we stumbled on an area known as Flume Cascade. Words aren't descriptive enough to really get an idea of how cool this area is, with rock formations, fall colors and the recent rainfall, the flume is really breathtaking.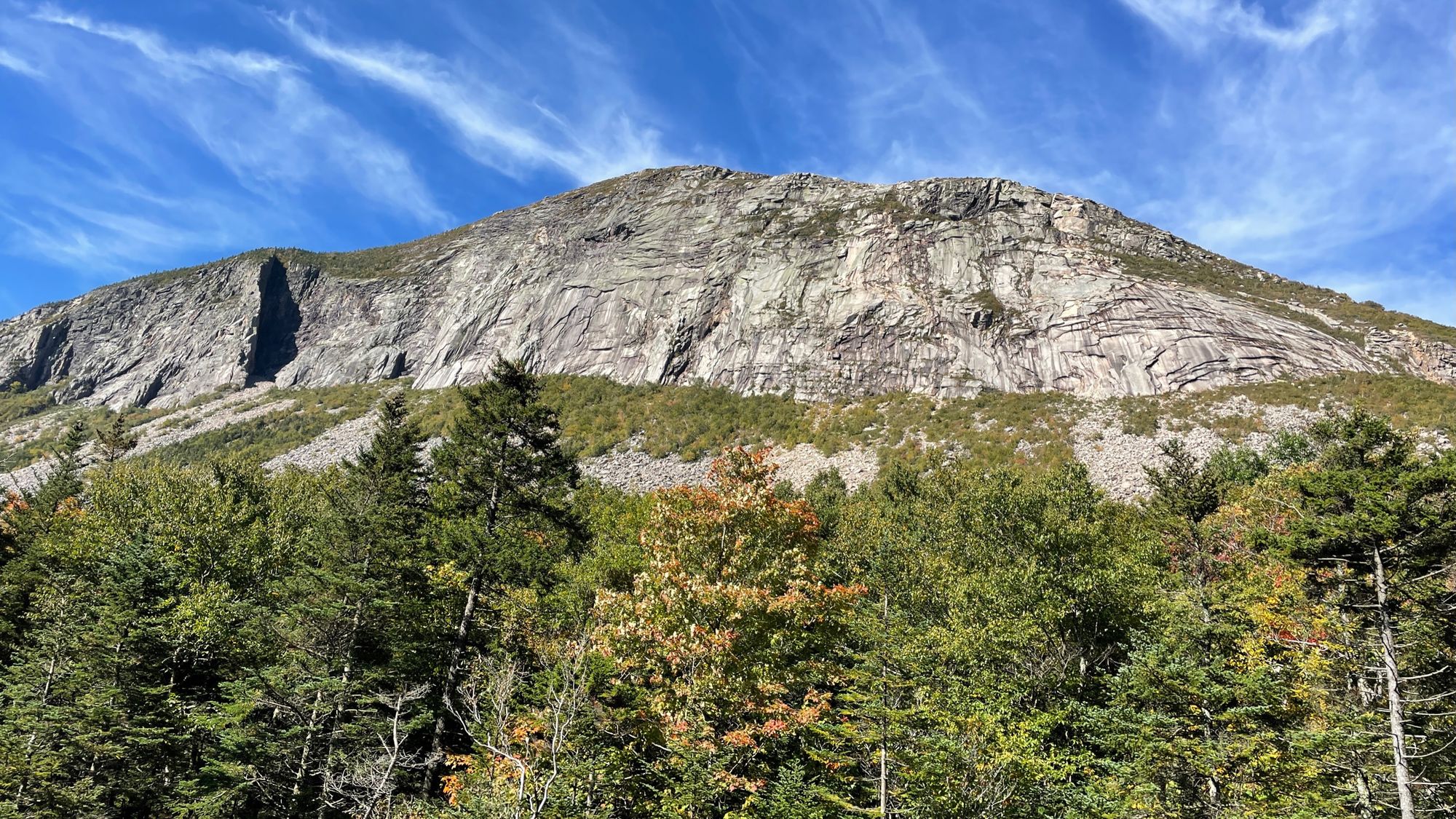 Mini Golf
Our oldest has shown interest in golf so we were able to check out a cool place back in Maine and were happy to find a cool pirate themed golf course in Conway. We played 36 holes and enjoyed the different layout and design of the course.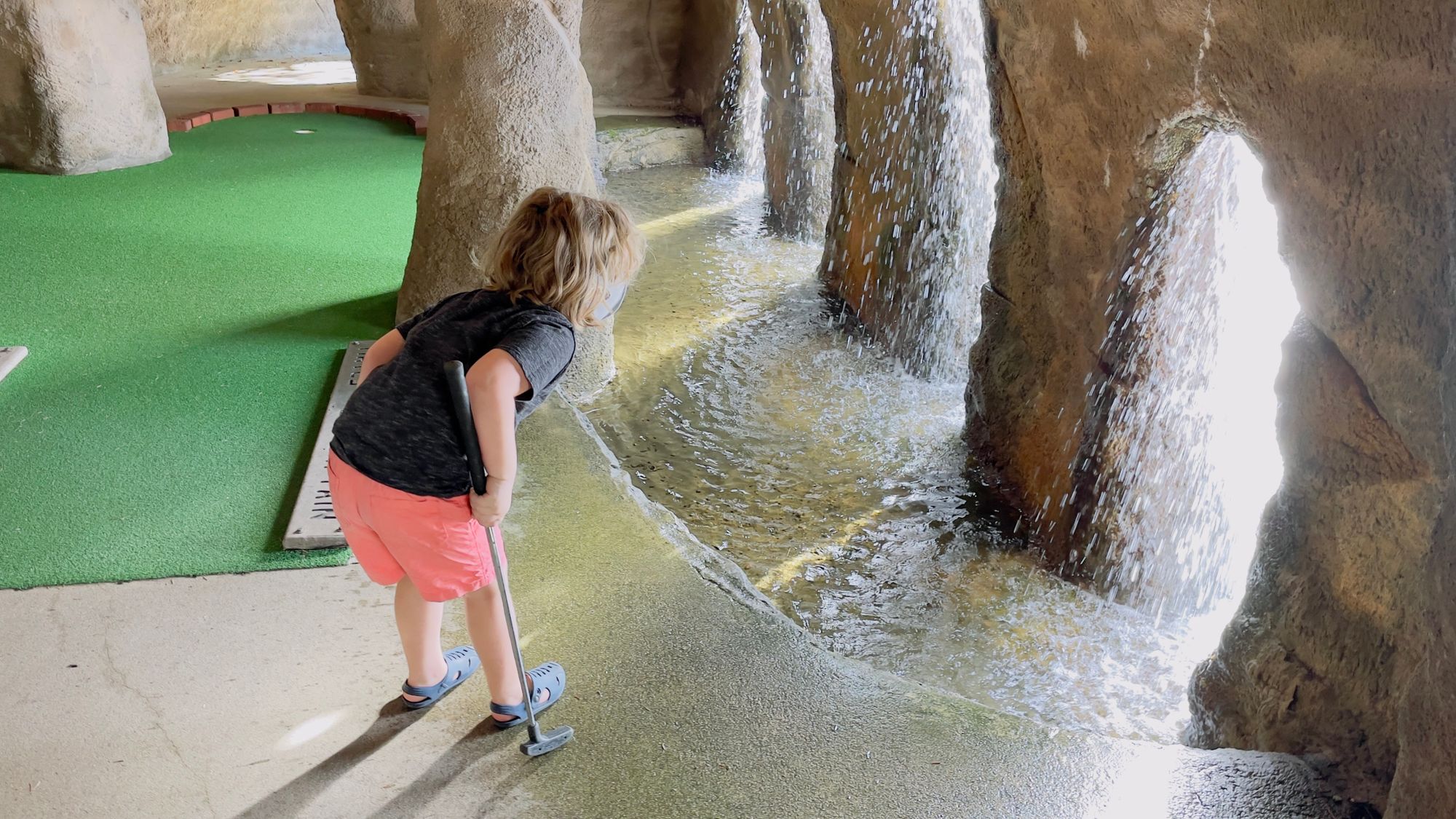 Up Next
We're headed to Vermont for a week before we start to make our way back south. We're excited for some cooler weather, maple syrup, cheddar cheese, and more fall colors!