Acadia National Park is a gem. There's a ton of places to explore and a seemingly endless number of trails to hike. Just be careful, some of them get a little sketchy at times, but they're a ton of fun.
Thunder Hole
We spent a beautiful day riding around Acadia and stopped at the Thunder Hole area. I was able to get a video of Thunder Hole, but since it was low tide it wasn't very thunderous. Climbing along the rocks was a ton of fun and Riley really enjoyed it. We stayed far away from the edge but still had the opportunity to check out some tide pools. These were definitely different than the tide pools we saw in Washington, but they were still pretty cool.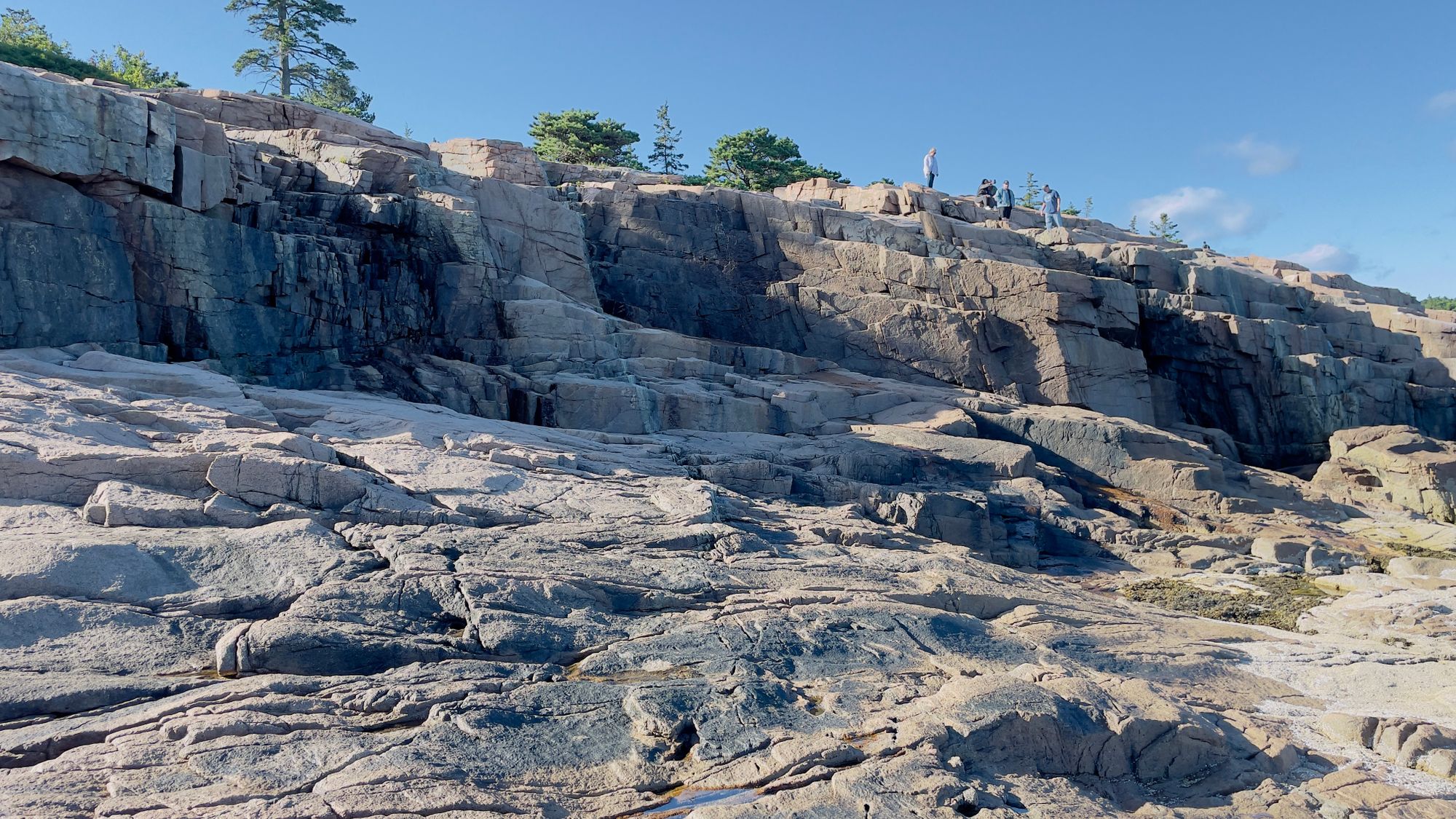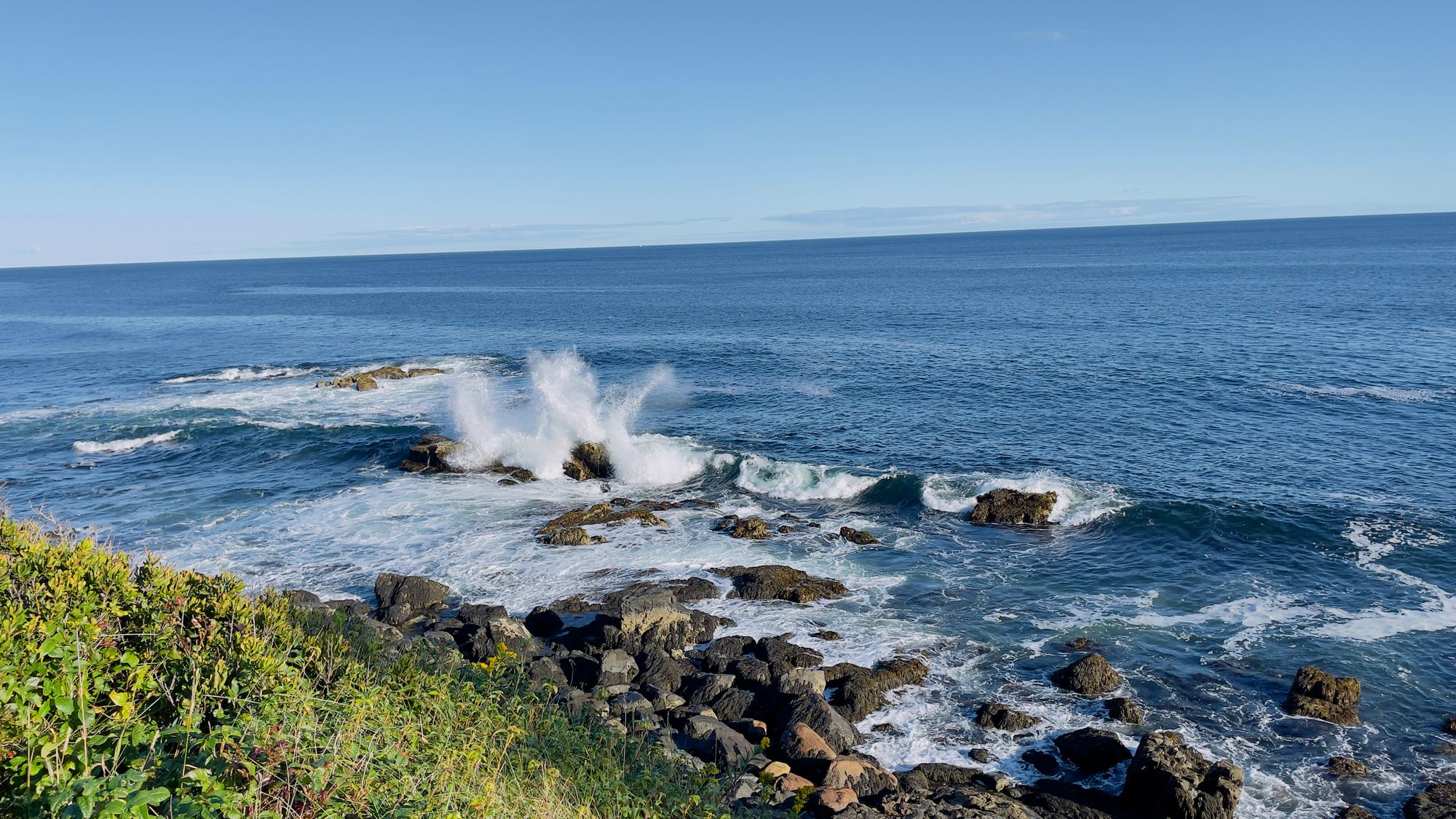 Truth be told, we went back to Thunder Hole a couple more times and the view was different each time. We went back during sunset and the view was unbelievable.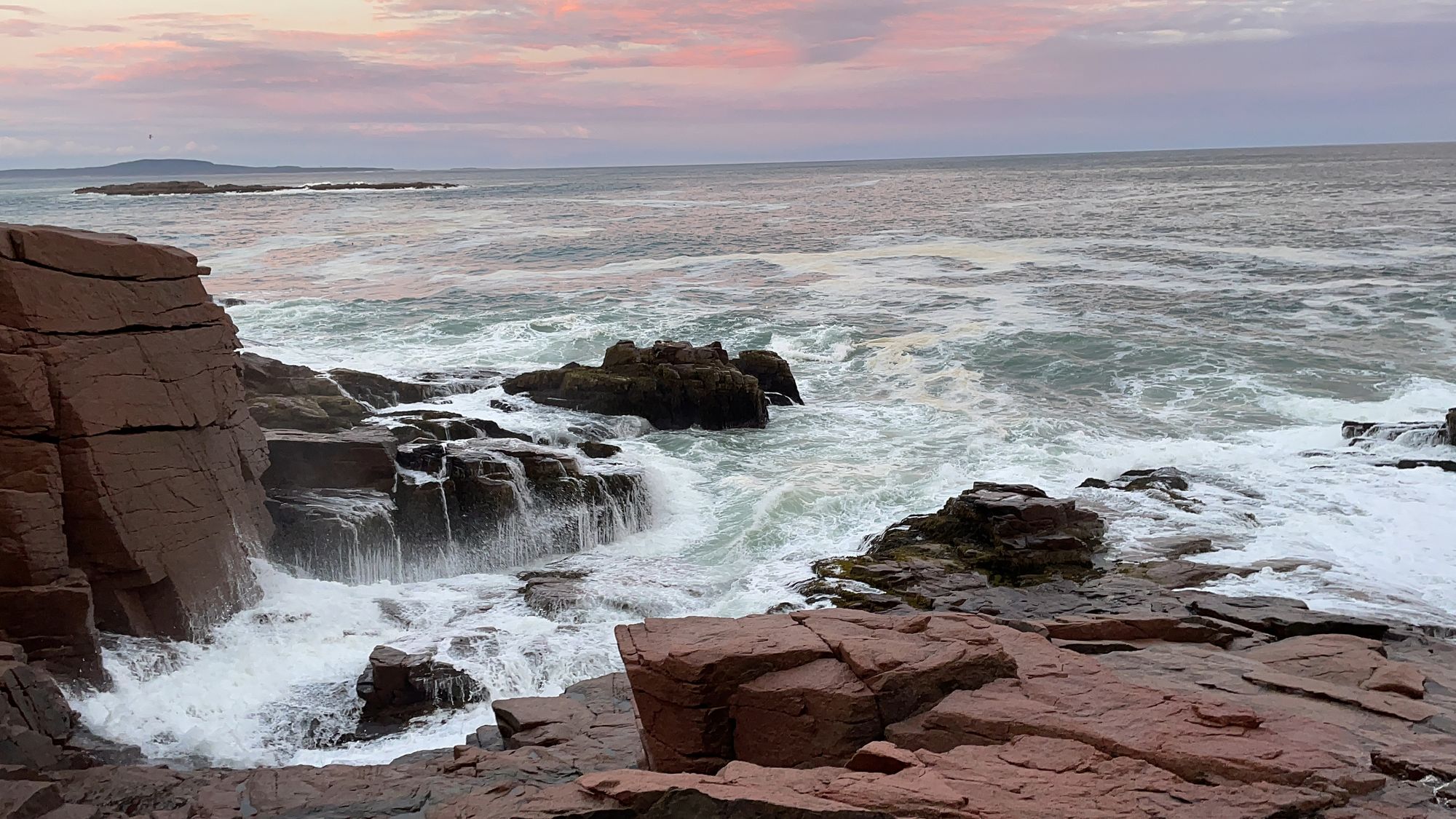 Cadillac Mountain
We drove to the top of Cadillac Mountain, but had to park a little ways down from the top, which meant we had to take the trail up the top. We climbed up boulders and through a freezing cold stream, but it was a ton of fun. The view from the top was spectacular!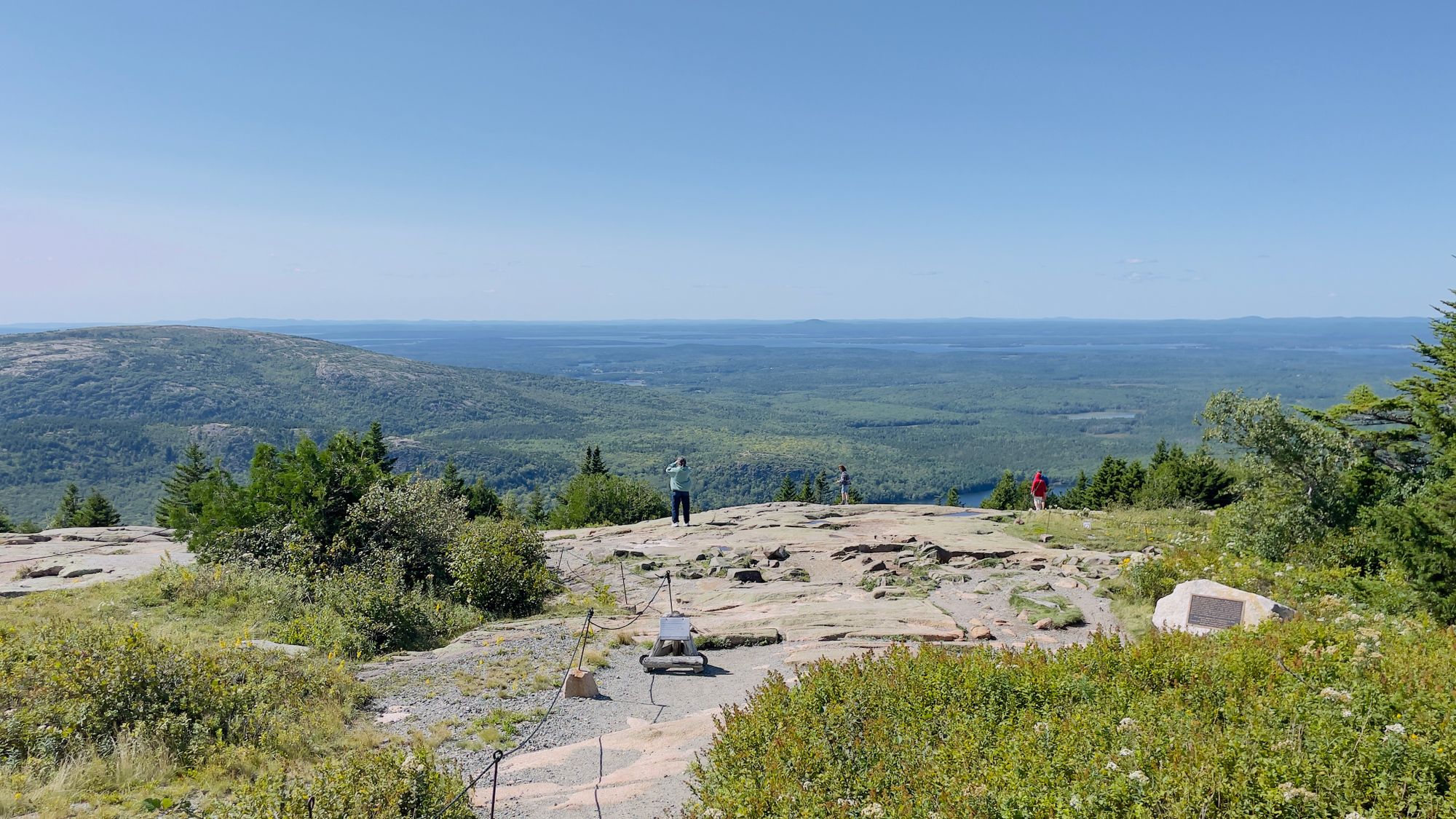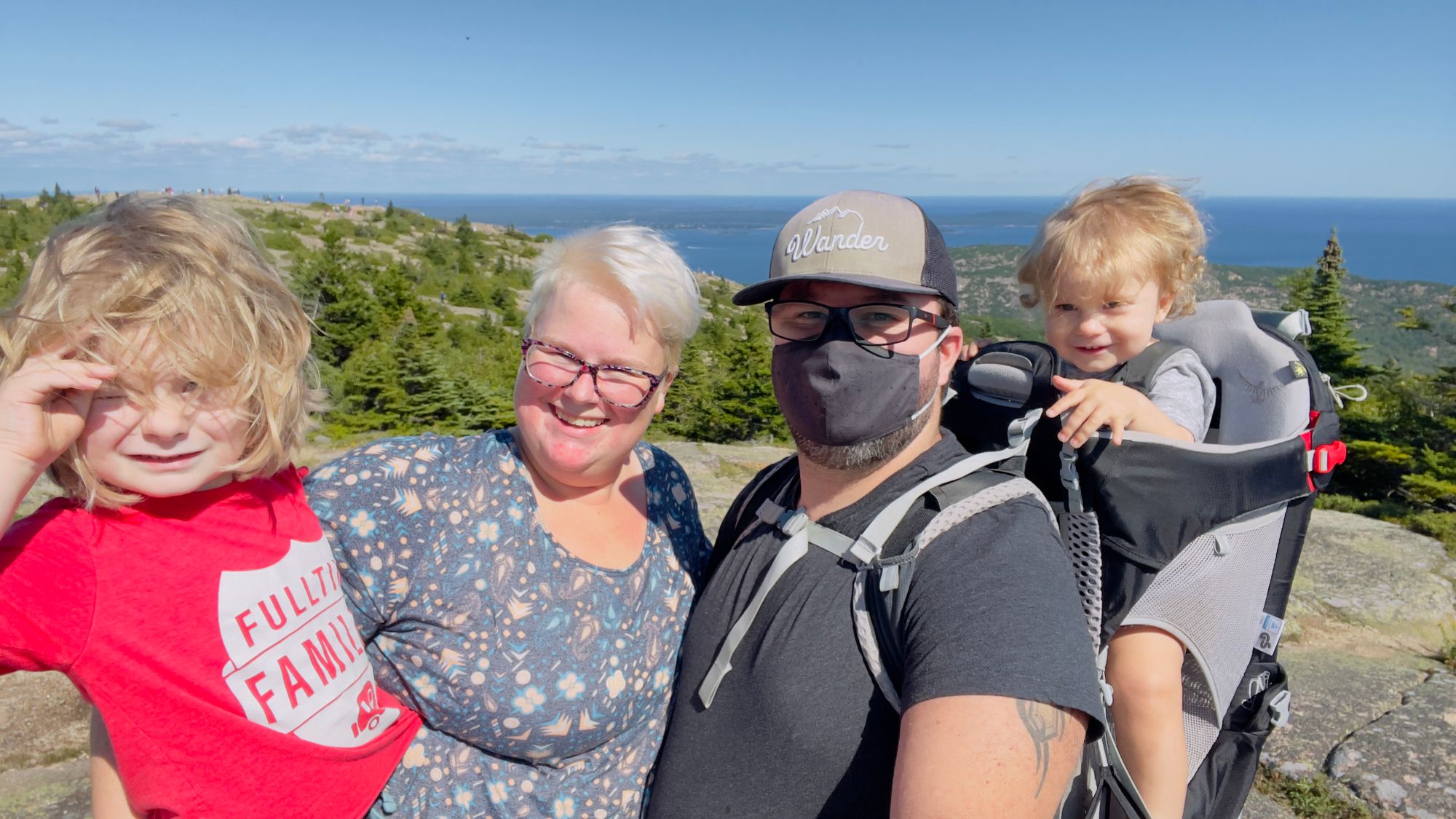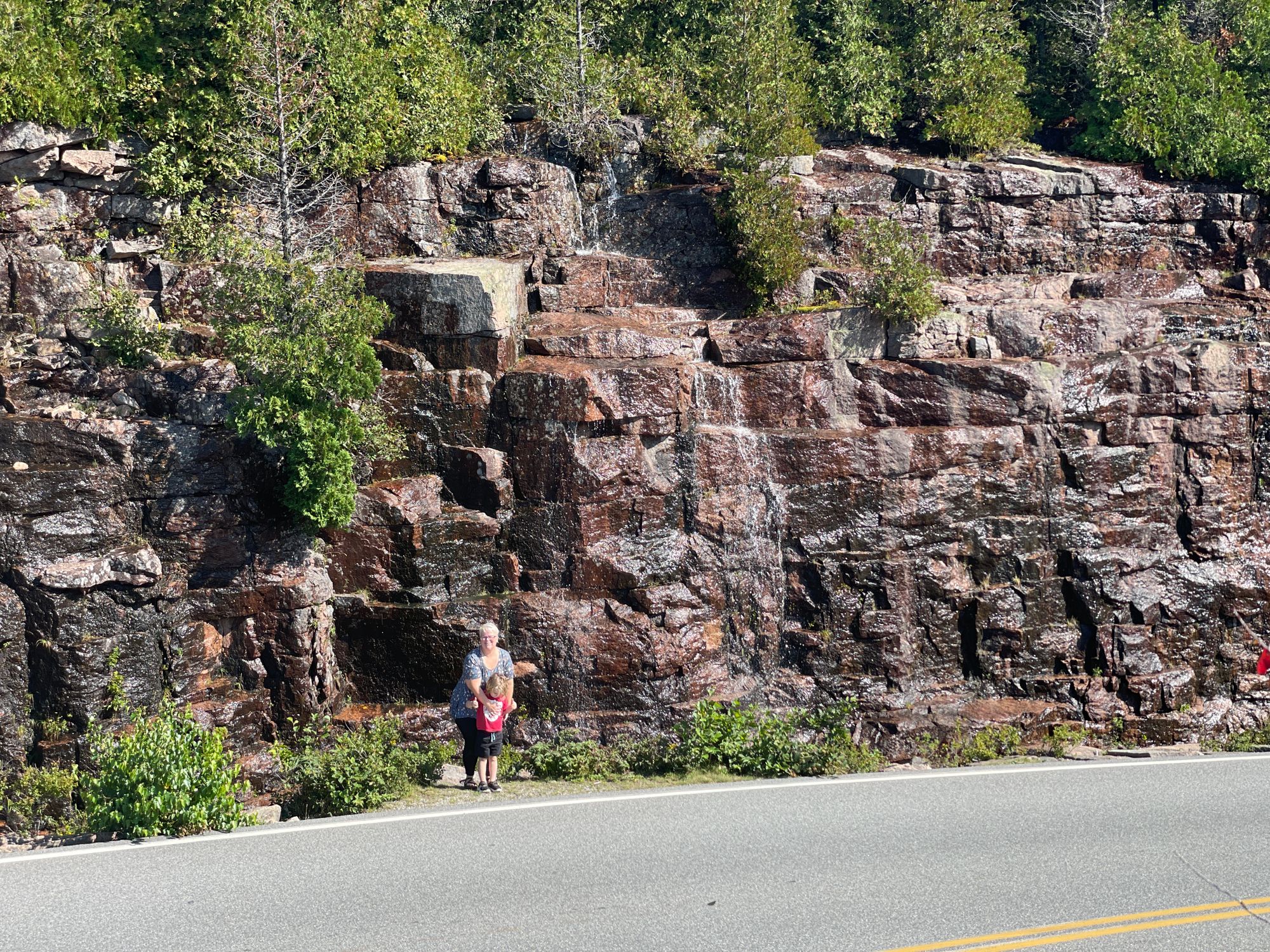 Sandy Beach
Sandy Beach is definitely not like the beaches back home. The sand is gritty and the water is frigid, but it's a beautiful sight nevertheless.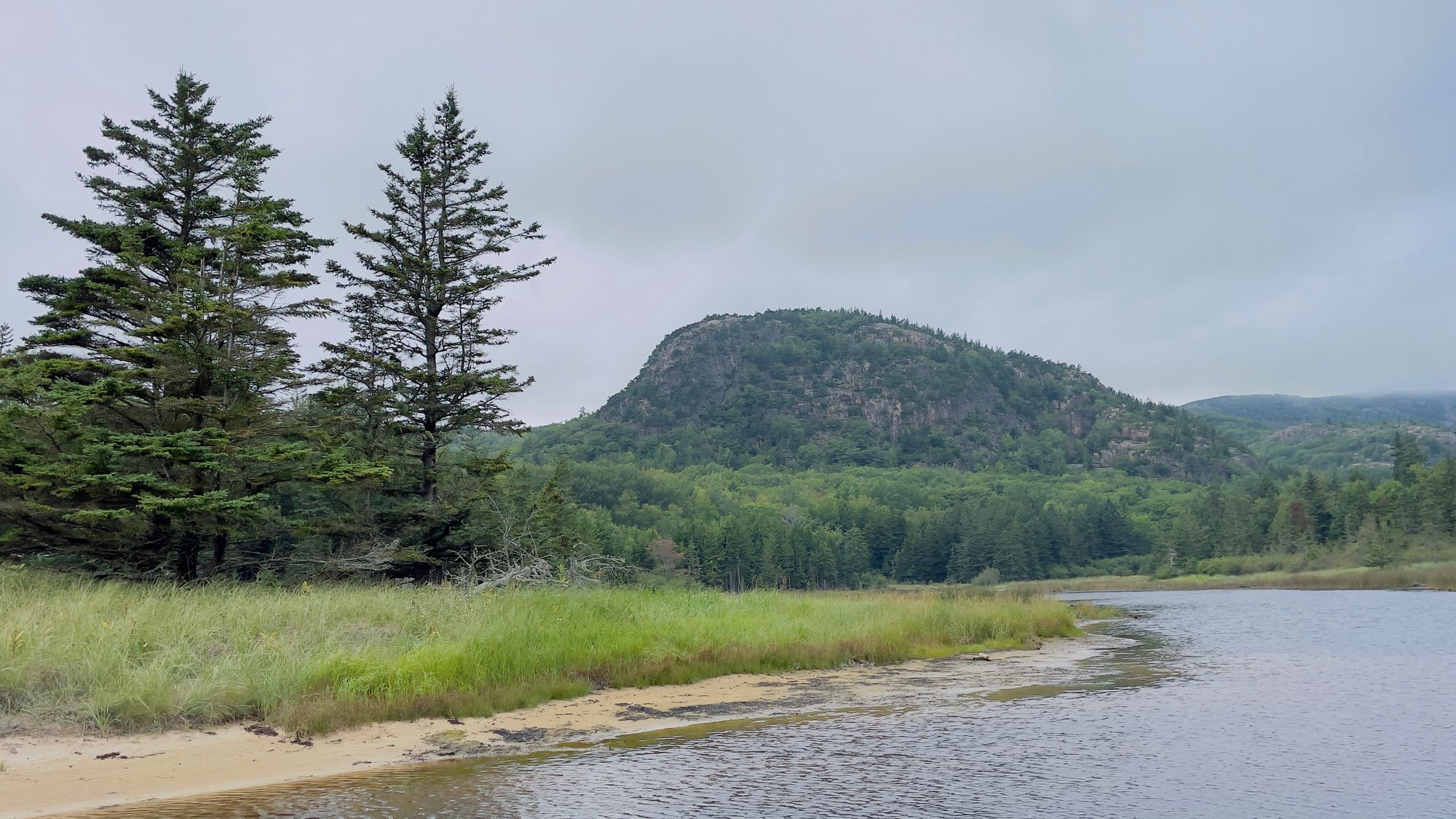 Seawall and Bass Lighthouse
On the southern side of the Mt. Desert Island is the Seawall and Bass Lighthouse. The beachfront is more accessible here and you can explore the waterfront very differently than in most of the Bar Harbor areas of Acadia. It's not as busy as the other parts of Acadia but has some very unique areas to check out.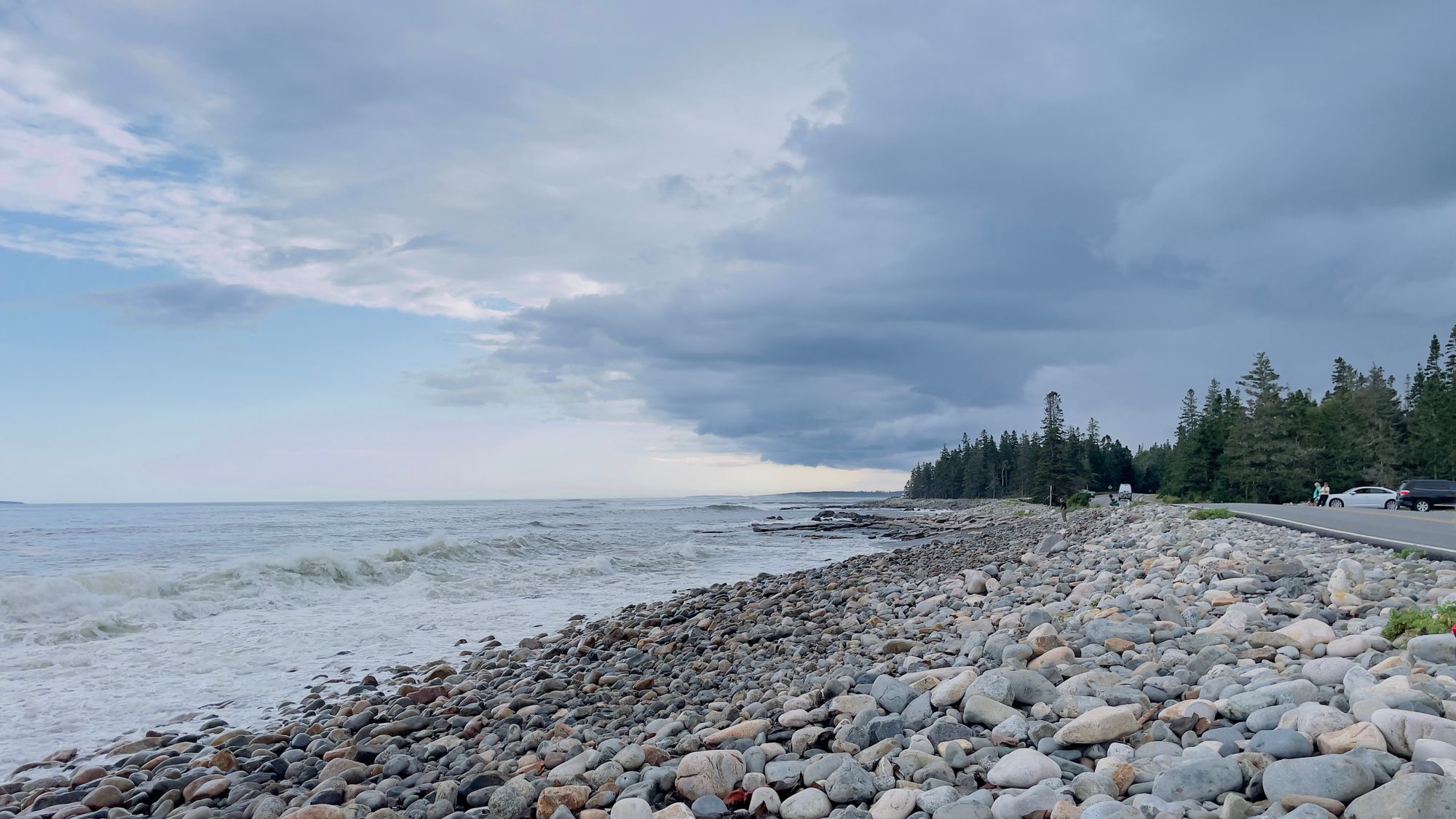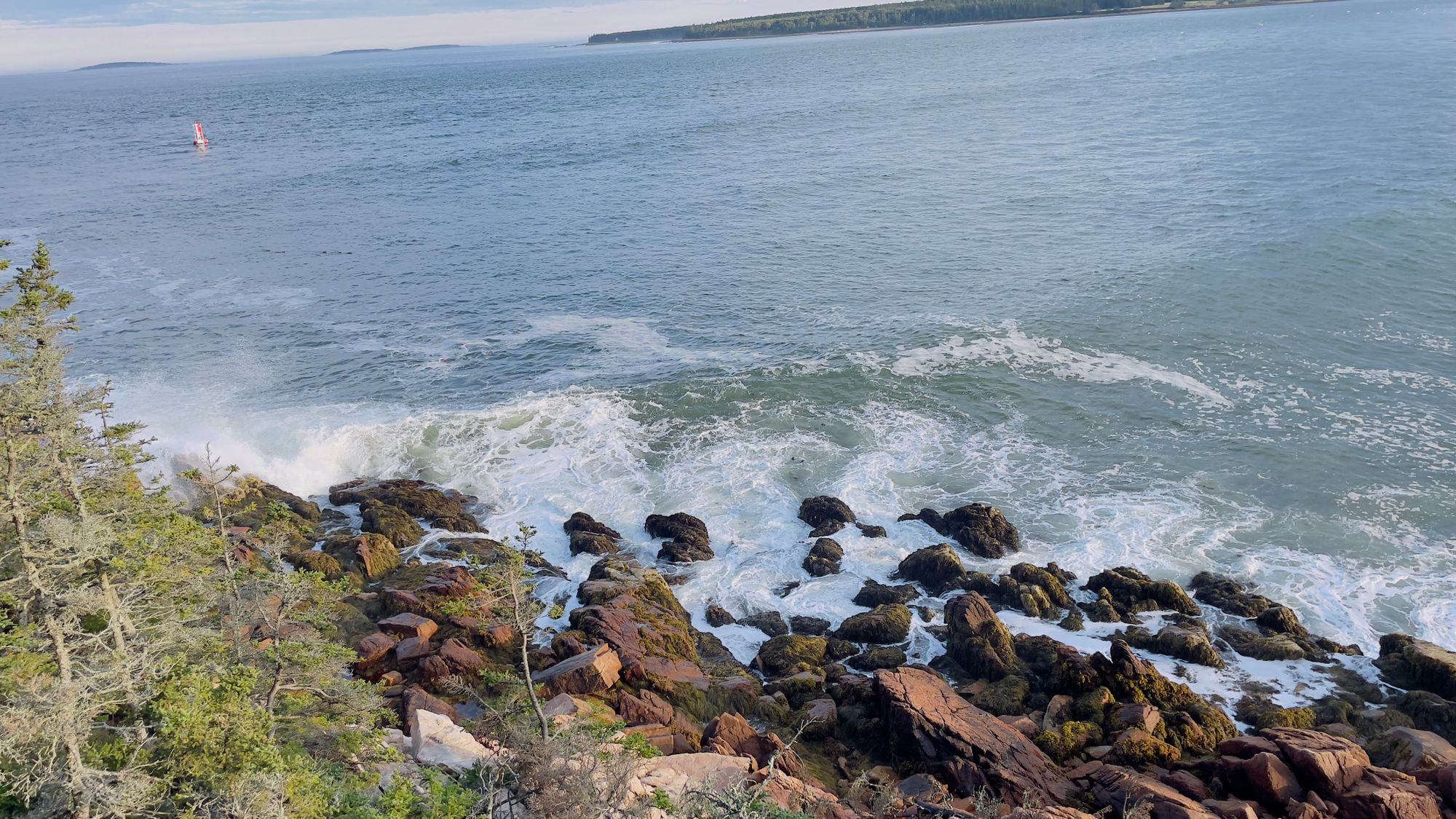 Jordan Pond
This is an incredibly picturesque lake in the middle of Acadia. Jordan Pond is known as an "oligotrophic tarn". Oligotrophic refers to the lack of nutrients in the pond that allows it to serve as a source of drinking water for Acadia. The house itself "sits on a hill overlooking a beautiful lawn along the Jordan Pond. Guests have been enjoying these amazing views and dining at this site since 1893 when Nellie McIntire, the first proprietor, started baking and serving her famous popovers out of the restaurant."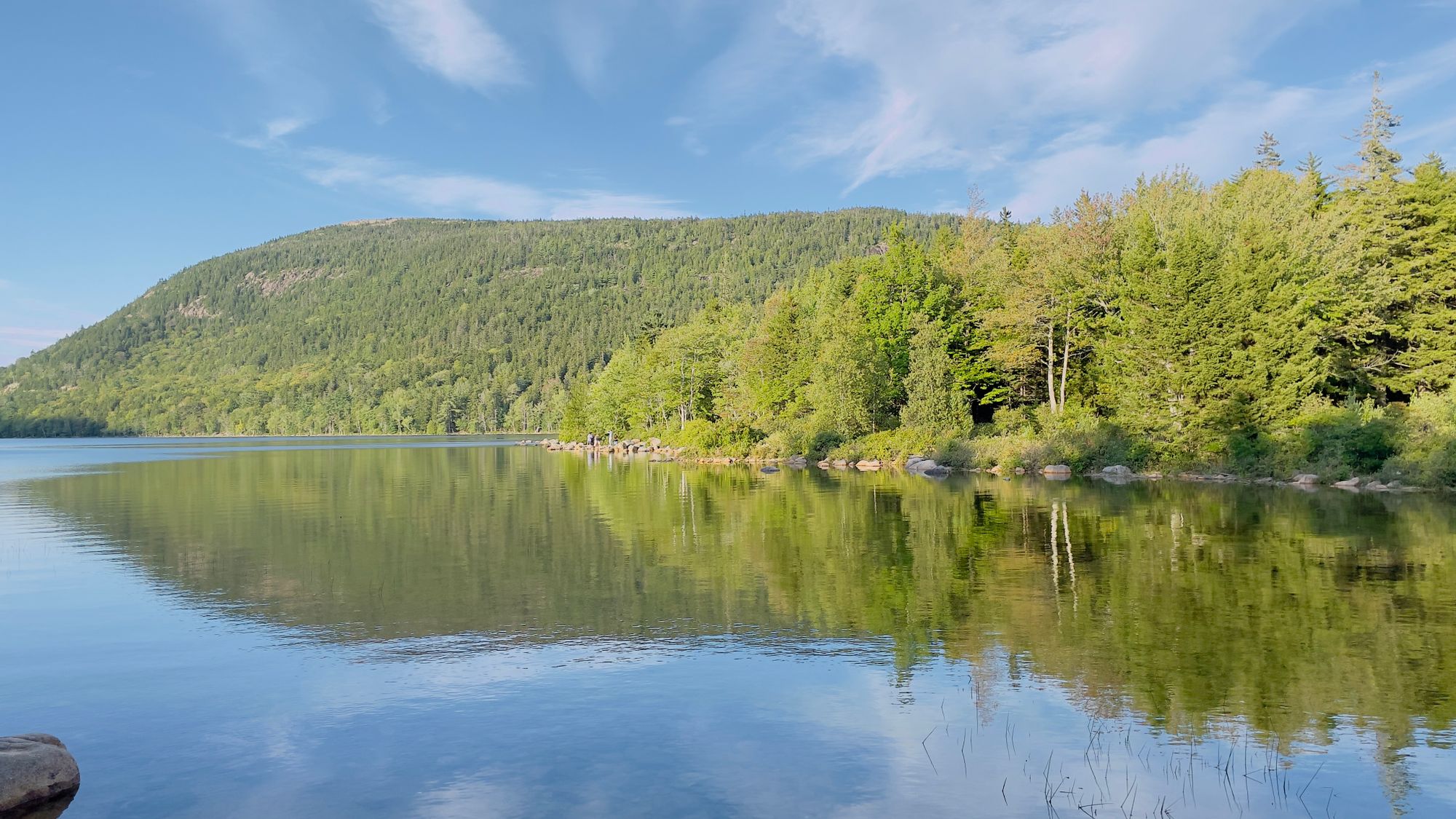 Up Next
We're headed to Old Orchard Beach, Maine to check out Old Orchard Beach, Kennebunkport, and Portland areas of Maine. After that we're headed to Vermont!