Butte and Anaconda (and surrounding area) were once mining towns and the scars of the history can still be seen in the towns, landscapes and antique mining equipment on display. This week, we traveled all over southwest Montana, ventured through historic towns, and took a day trip to Yellowstone.
The end of the Rockies give snow capped views that can't be beat! And there are tons of lakes and creeks perfect for fishing.
Fairmont Hot Springs
We enjoyed a local hot spring which use to be known as Gregson Hot Springs and has been a tourist destination for years. There are also several other hot springs around the southwestern MT area.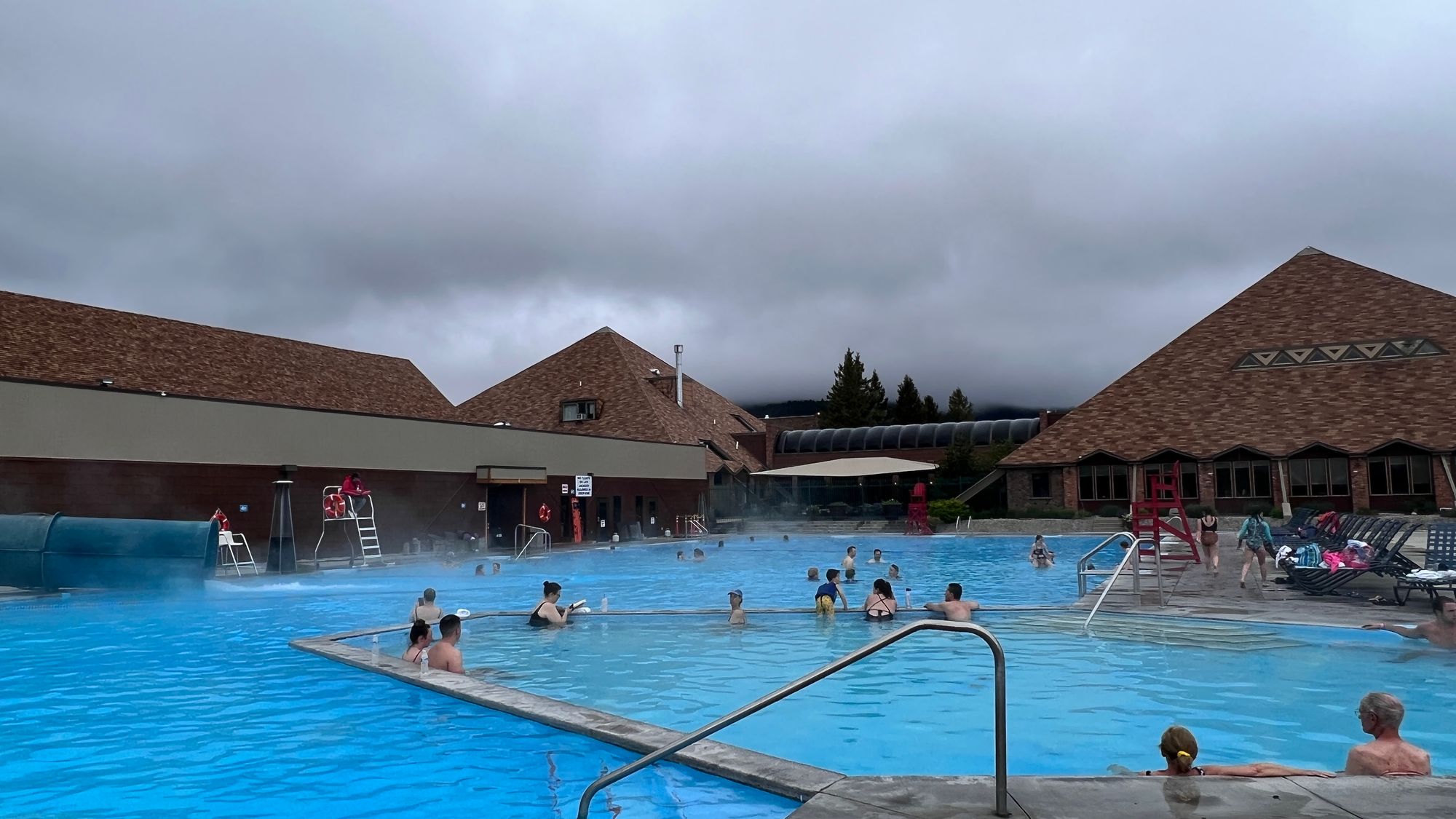 German Gulch WMA
German Gulch is an off-road adventure and takes you through a wildlife preserve for local wildlife. There are place to dry camp but we have no idea how you'd manage to get a camper down in there. We stopped about halfway through before we got our truck into a spot we couldn't get out of, but the views are spectacular!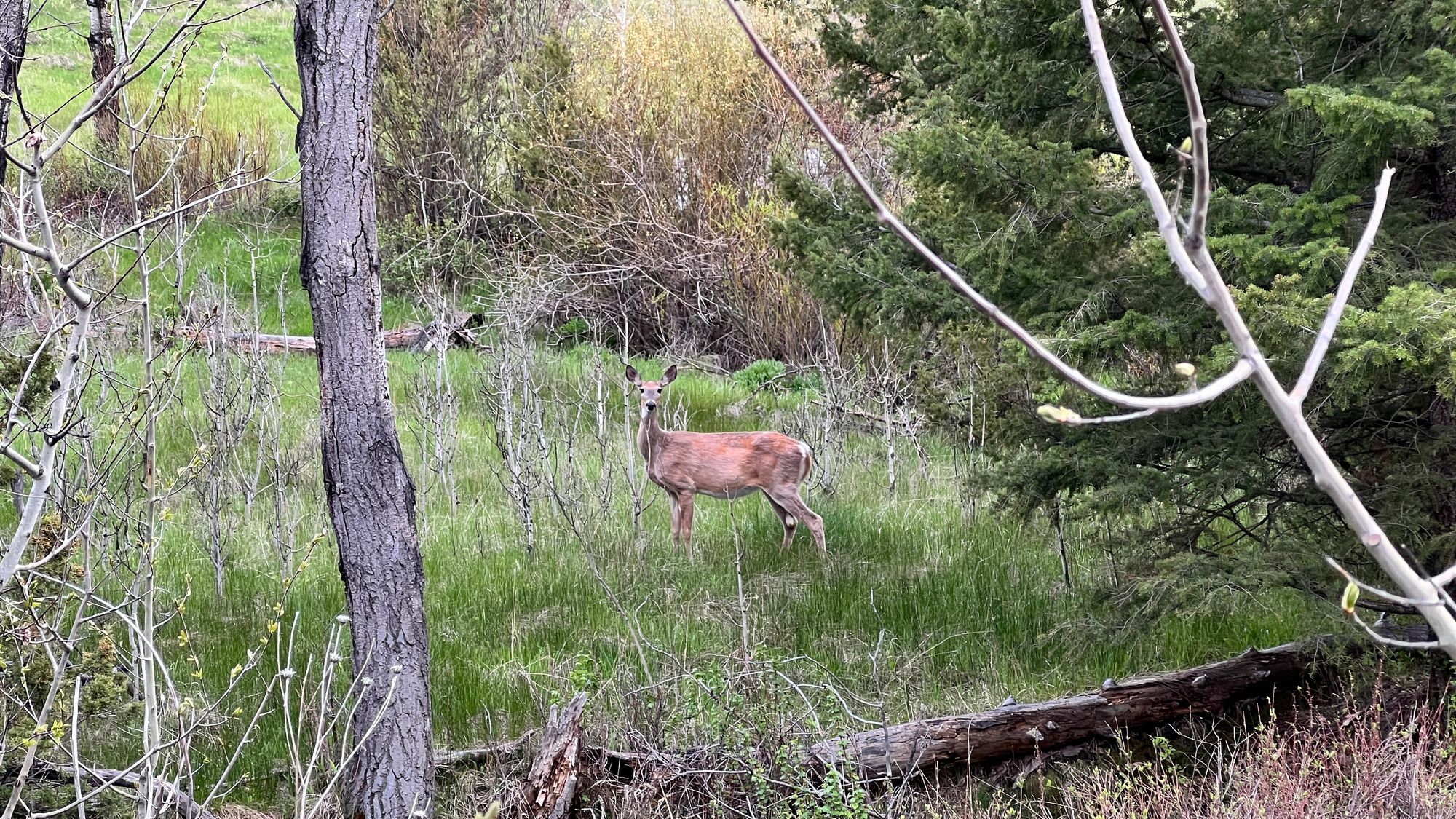 Helena, Montana
One afternoon we ventured to the state's capital of Helena. We needed to run to Costco and stock up on snacks and drinks for the next leg of the trip, so we ended up at a local children's museum and walked through the downtown area.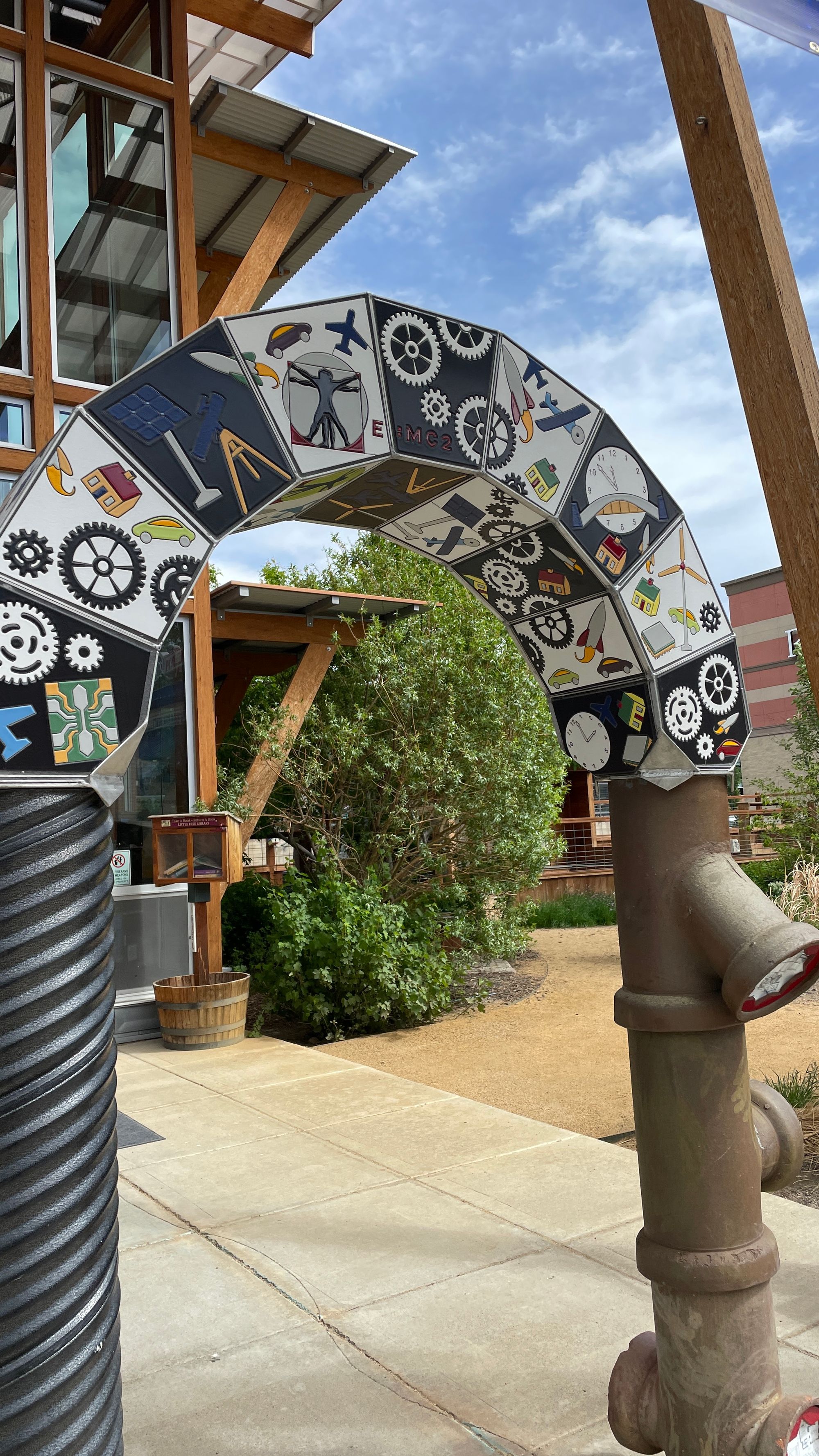 Day Trip to Yellowstone National Park
Although a three hour drive from Butte, Yellowstone is really just around the corner. Being a few hours away and a last minute decision to check it out, we didn't get to go through the entire park, which just means we'll HAVE to go back and see everything else. We've been to numerous national parks, but this one is truly special. Bison, elk, rushing and gushing water, and the geothermal wonders are marvelous!
Grizzly & Wolf Discovery Center
On the way in we stopped for lunch at a local pizza joint and walked through the Grizzly & Wolf Discovery Center. There was only one bear out at the time but plenty of wolves.
On To Yellowstone
We picked back up and started our short trek through part of Yellowstone. With the snowmelt from the mountains causing the rushing waters, there were plenty of animals out wanting to enjoy the nice weather.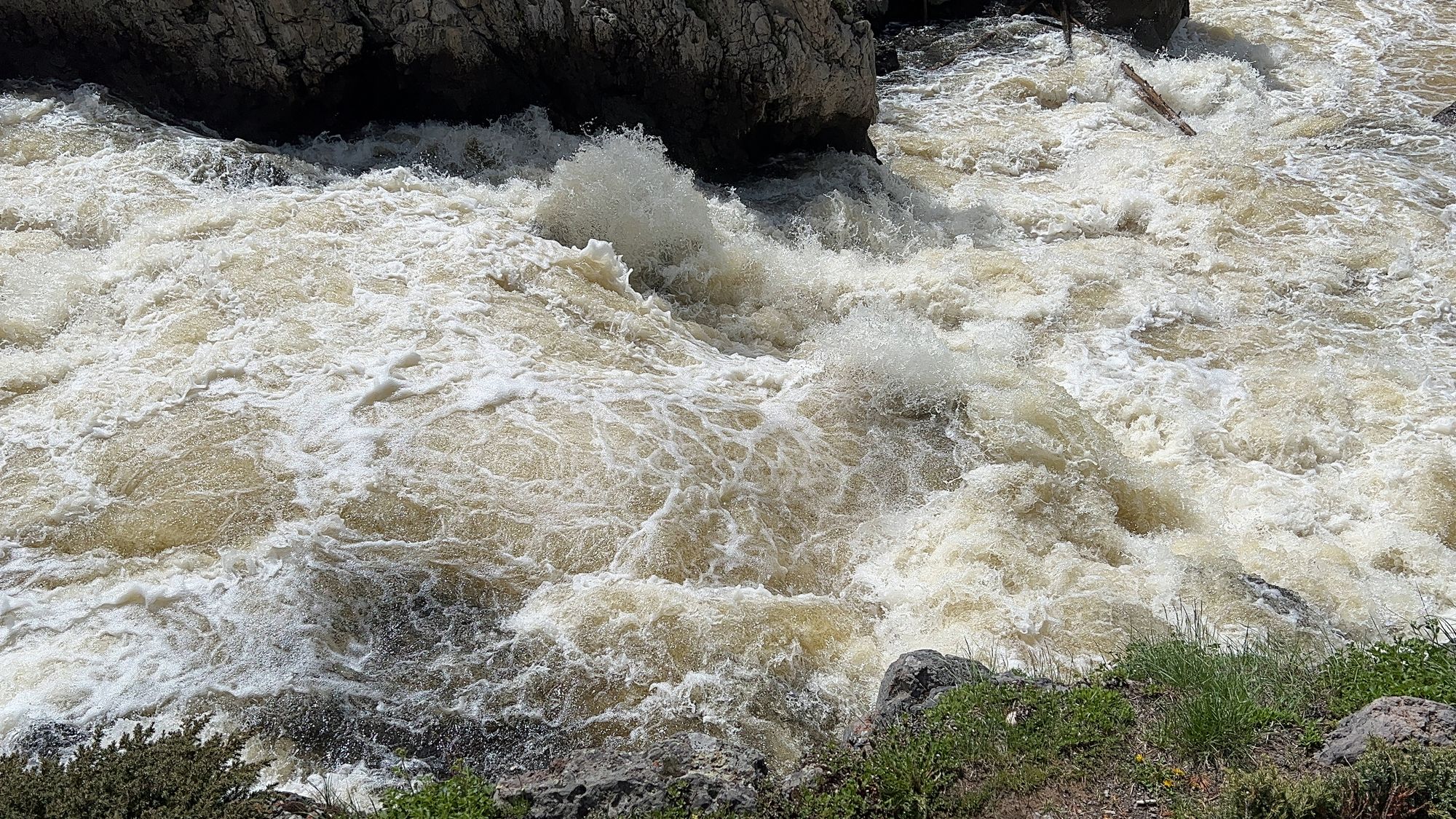 Fountain Paint Pots
Of what we were able to see in just a few hours, this area was my favorite. It was a showcase of the various different types of geothermal anomalies you can see at Yellowstone and walking through the Paint Pots makes you feel like you're on another planet.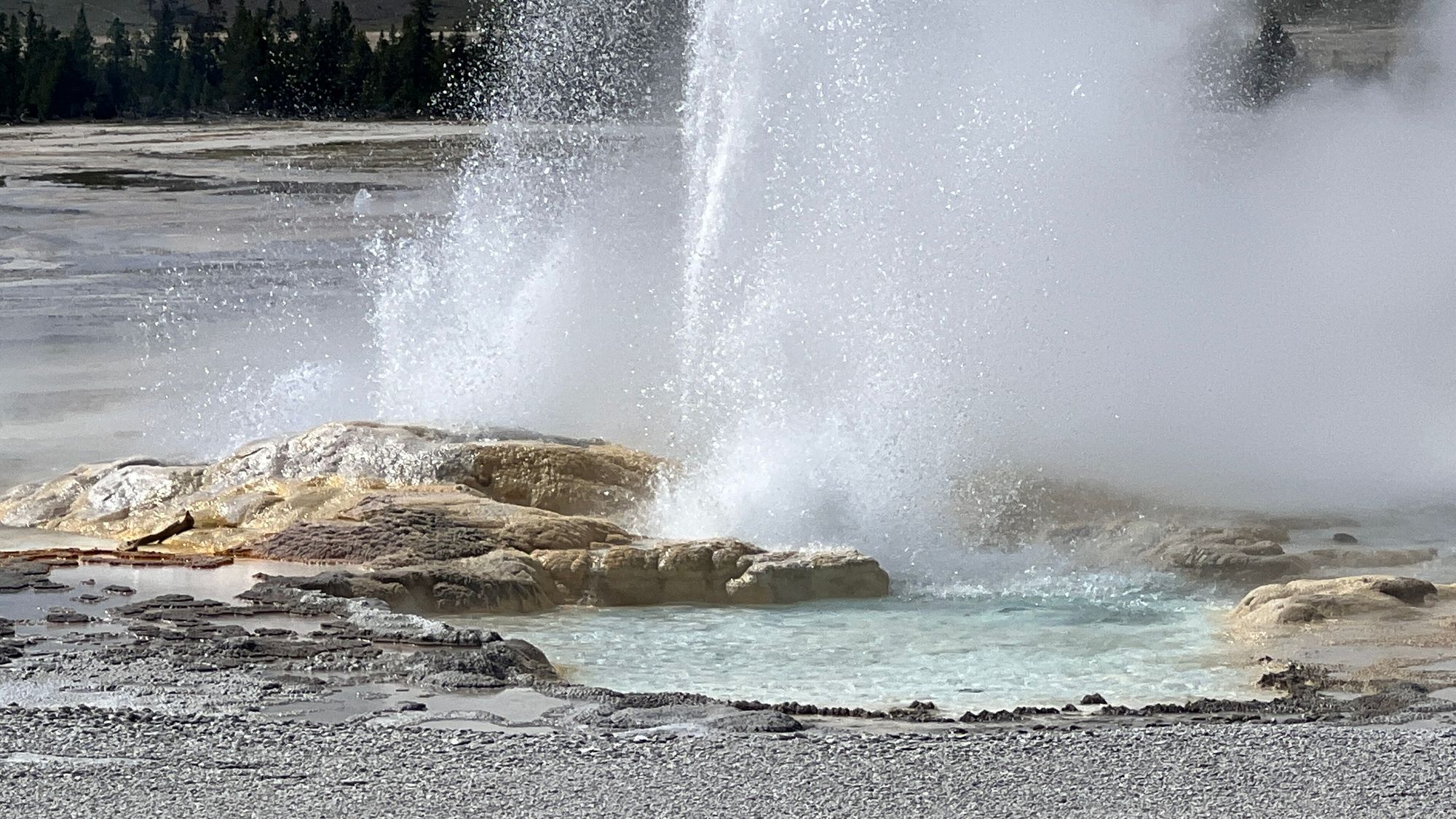 Firehole Lake Geysers
Just down the road from the Paint Pots is another set of geysers.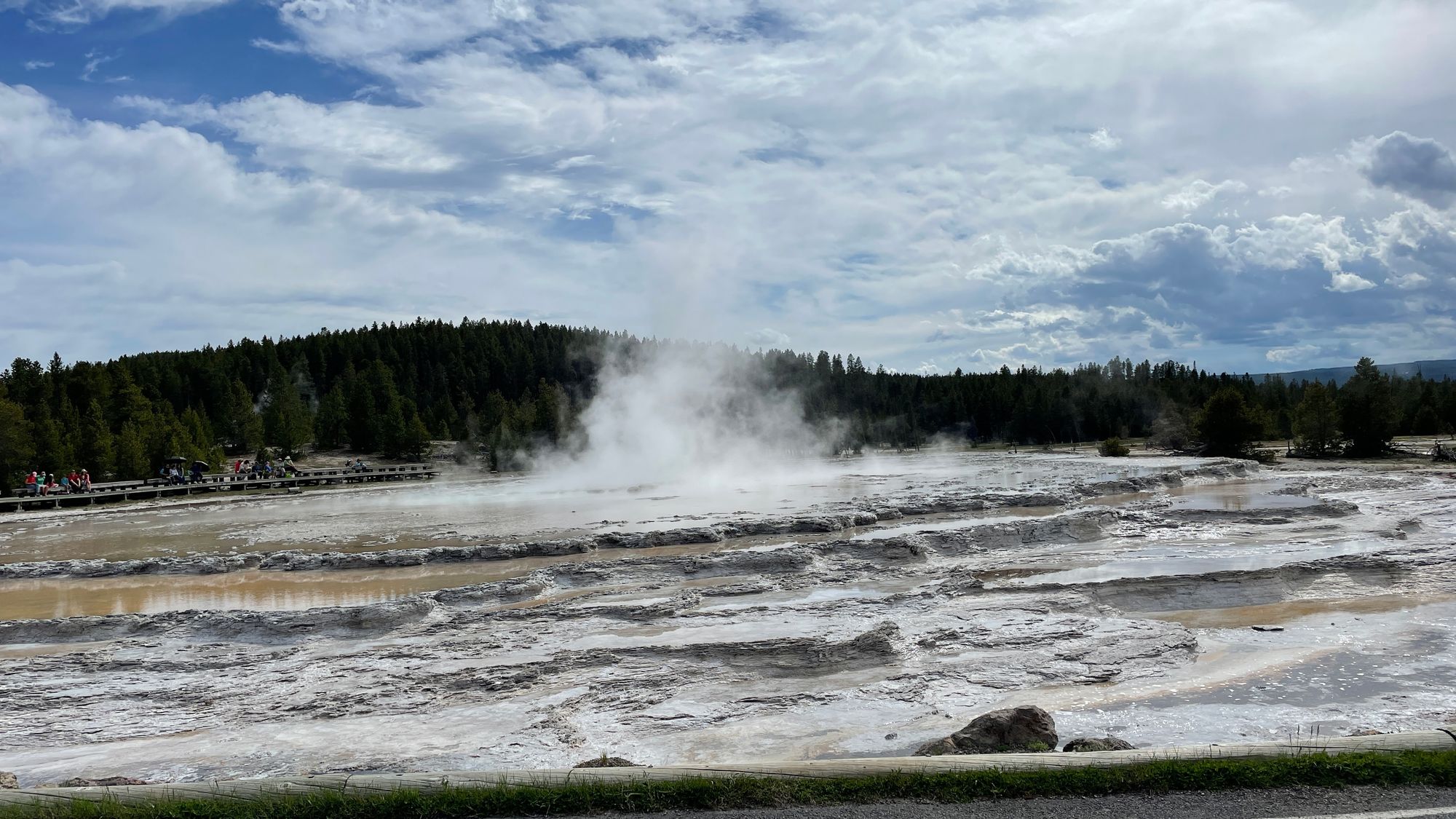 Old Faithful
It was packed and at the end of the day for us, so we didn't venture out and only got a view from the truck, but Old Faithful is still very much active and mostly predictable.

Anaconda-Pinter Scenic Drive
Anaconda-Pinter offers views of lake Georgetown, wildlife and mountains full of evergreens. Phillipsburg, cute old mining town with an amazing local bakery.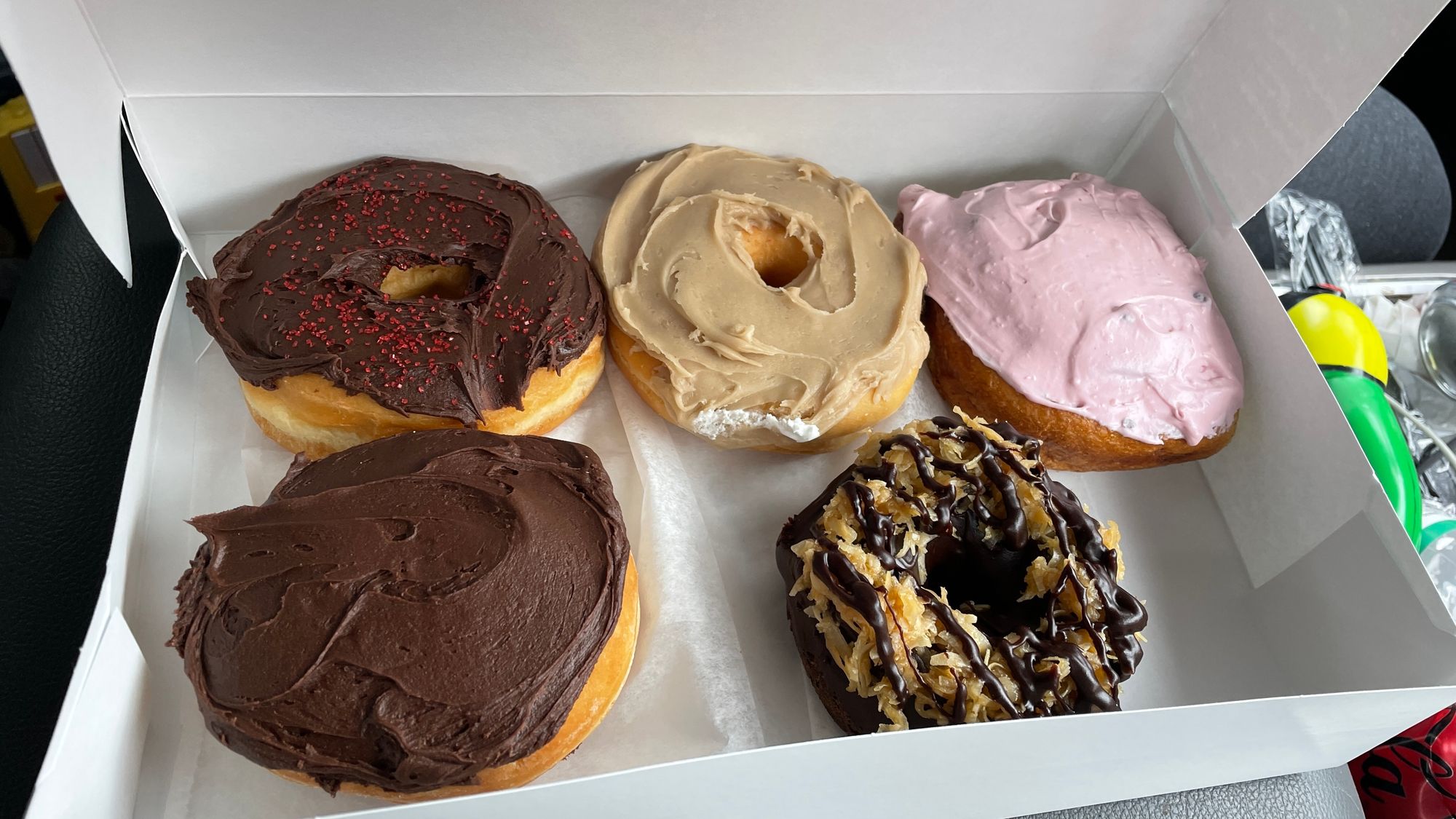 Up Next
We're headed to Glacier National Park for a week before finishing our trek up to Gig Harbor, Washington! The weather will be a little messy for the first part of the week, but should be perfect for the long weekend!